Graduate Programs Designed to Refresh Your Skills & Ambition
Master's, Doctorate, and Professional Programs Online or On Campus
Graduate Programs Designed to Refresh Your Skills & Ambition
Why Earn a Graduate Degree?
Hit that brick wall in your current job? Earn a graduate degree to demolish professional barriers and refresh your sense of direction—whether that means enhancing your current role or changing fields altogether. So many other professional adults view enrolling in a graduate program as a constructive way to move forward. In a 2020 studyi:
23% of grad students wanted to transition to a new field that aligned more with their interests
21% wanted a promotion or new position in their field
20% said they enrolled to raise their salary
Does that sound like you? Yeah, we thought so! Build new, concentrated skills that could set you apart from the crowd or finally earn the credentials that allow you to chase that never-gonna-get-it job. Some careers—like Economists, Healthcare Social Workers, Nurse Practitioners, and Industrial-Organizational Psychologistsii—typically require a Master's degree just to enter the field. And then to pursue a promotion in that field? Start browsing the Doctorate and professional programs. The fact that so many graduate programs are available online—in flexible and convenient formats—means that your life and your current career might not have to get put on hold while you further your education.
Interesting facts & figures about graduate degrees from Bureau of Labor Statistics:
Potentially Earn More:
In 2019, Master's-degree holders earned a median annual salary of $77,844 and professional-degree holders earned $96,772, while Bachelor's-degree holders only earned $64,896.iii
Lower Unemployment:
Professionals with an advanced degree (those higher than Bachelor's) only experienced 1.9% unemployment in 2019.iii
Break New Ground:
Over half of all Master's degrees earned in 2018 were in business, education, and health.iv
Help Distinguish Yourself:
Just 21% of the current U.S. workforce in 2019 had earned a Master's degree.v
ihttps://edservices.wiley.com/wp-content/uploads/2020/06/OCS2020Report-ONLINE-FINAL.pdf | iihttps://www.bls.gov/ooh/occupation-finder.htm | iiihttps://www.bls.gov/emp/chart-unemployment-earnings-education.htm | ivhttps://nces.ed.gov/programs/digest/d19/tables/dt19_318.30.asp | vhttps://www.census.gov/library/stories/2019/02/number-of-people-with-masters-and-phd-degrees-double-since-2000.html#
Based on national data, not school-specific information. Conditions in your area may vary
Potential Benefits of Online Graduate Programs
No Cause to Pause

So many online graduate programs are designed for working adults. Keep your life or current career on track while you achieve your next education milestone—online programs often utilize up-to-date education tech.
Worth Your Time and Money?

90% of online graduate students in 2018 found their graduate education worth the time it took, while 90% agree they'll earn more in salary over their lifetime because of their graduate degree.vi
Finish On Time

The flexibility and convenience of online degree programs allow the majority (62%) of online Master's students to complete/expect to complete their degree on time (2 to 3 years, the typical length of a Master's program).vi
vihttps://https://learn.educationdynamics.com/hubfs/eBooks/Post-traditional%20Graduate%20Students%20National%20Report.pdf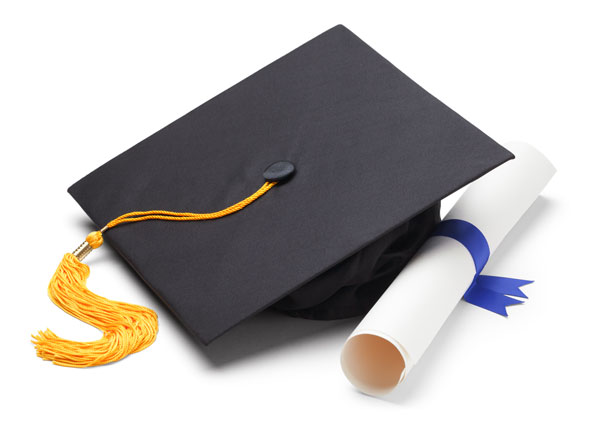 What Grad Degree Should I Earn?

Most Popular Graduate Degrees Earned in 2018vii

Master's in Business Administration and Management, General: 106,000
Master's in Engineering: 51,721
Doctorate in Law: 34,128
Master's in Social Work: 29,127
Master's in Education, General: 20,231
Master's in Accounting: 19,637
Doctorate in Medicine: 19,142
Master's in Educational Leadership and Administration, General: 18,500
viihttps://nces.ed.gov/programs/digest/d19/tables/dt19_318.30.asp | Based on national data, not school-specific information. Conditions in your area may vary
Graduate Application Requirements
Statement of Purpose
Forget your undergraduate application essays. In your SOP, you'll have about 500–600 words to tell the admitting committee why you want to attend that program at that school.
Letters of Recommendation
You'll need to ask two-to-four busy professionals/professors to write you a letter of recommendation. Be sure they know all your application deadlines and stick to them!
GRE, GMAT, LSAT, MCAT
Any exam like these requires registration, a fee, and unless you're an amazing genius, some heavy-duty studying. Schedule your test with plenty of time to study & fire off your scores to schools.
National vs. Regional Accreditation
When sifting through this country's best graduate schools, a key factor to consider is whether the grad program holds national, regional, or programmatic accreditation. While regional accreditation is awarded by a regional agency that reviews programs in the state that the institution is located, national accreditation is awarded by CHEA-approved agencies that look at the type of education (i.e., technical, vocational, distance learning, etc.). And programmatic accreditation deals with specific programs based on subjects (for example, if you were applying to MBA programs, you'd want to aim for a program recognized by the Association to Advance Collegiate Schools of Business [AACSB]).
CHEA-Recognized Regional Accreditation Associations

Higher Learning Commission
New England Commission of Higher Education
Middle States Commission on Higher Education
Northwest Commission on Colleges and Universities
Southern Association of Colleges and Schools
WWASC Senior College and University Commission
National Accreditation Associations

Accrediting Commission of Career Schools and Colleges
Accrediting Council for Continuing Education and Training
Accrediting Council for Independent Colleges and Schools
Council on Occupational Education
Distance Education Accrediting Commission
Examples of Programmatic Accreditation Associations
Liaison Committee on Medical Education (LCME) accredits medical programs
Accreditation Board of Engineering and Technology (ABET) accredits engineering programs
American Dental Association (ADA) accredits dentistry programs
Accreditation Commission for Education in Nursing, Inc. (ACEN)
American Bar Association (ABA) accredits law school programs
Association to Advance Collegiate Schools of Business (AACSB) accredits business and accounting programs